Day 1 :
Keynote Forum
Deborah Hilton Statistics Online, Australia
Time : 09:00-09:30

Biography:
Deborah Hilton has qualifications of BPhty, and an MPH. Her dissertation was an analysis of the Australian Diabetes Screening Study, and this was published in the Medical Journal of Australia. Her research gate profile is https://www.researchgate.net/profile/Deborah_Hilton, listing 14 research items [publications], which have been read over 1500 times and there have been approximately 250 citations. Her website is Deborah Hilton Statistics Online (http://sites.google.com/site/deborahhilton/). Her CV lists 11 peer reviewed publications, 1 manuscript acknowledgement, I grant successfully applied for, 22 poster presentations, 1 book acknowledgement, 7 paper conference presentations, and other adhoc work including 18 short articles written.
Abstract:
Physical activity [PA] is important for general health and wellbeing. Inadequate exercise is a risk factor for a number of health conditions, while engaging in PA is beneficial for various medical conditions. Hilton and colleagues publication in 2002, analysed data retrospectively from the general-practice based Australian Diabetes Screening Study. Prevalence estimates for undiagnosed diabetes using the American (ADA), Australian (ADS) and WHO criteria were 9.4%, 16.0%, and 18.1% respectively. A publication by Koye et al [2017] that analysed data from the Australian Diabetes, Obesity and Lifestyle [AusDiab] study reported that in older Australians, diabetes more than doubled the odds of reporting disability at 12 years with body mass index and cardiometabolic factors accounting for much of the relationship. Hence interventions that target weight control, may prevent disability and promote health as people age. A systematic review on the PEDro website by Richardson et al [2008] that reviewed pedometer based walking programs and weight loss found that these programs result in a modest amount of weight loss with longer programs being more effective. Hilton assessed knowledge, usage and acceptability of fitness trackers in 2016 when she conducted a survey. Eight different trackers, pedometers, apps or websites were included and 100 surveys were sent out with seventy returned. The fitbit was the most known about and utilised fitness tracker. Systematic reviews on the PEDro website report that PA and exercise are beneficial for low back pain prevention [Steffens et al 2016], for improving pain and functional status in people with knee or hip osteoarthritis [Regnaux et al 2015] and for chronic pain in adults [Geneen et al 2017]. This presentation will also highlight Australian Health Survey findings reporting that approximately one in four children, less than one in ten teenagers, and only one in five adults reach the required number of steps/day.
Recent Publications
Hilton DJ. 2016. The global children's challenge program; pedometer step count in an Australian school. International Journal of Social, Behavioral, Educational, Economic, Business and Industrial Engineering. 10: 588-591.
Hilton DJ. 2014 Computational Methods in Official Statistics with an Example on Calculating and Predicting Diabetes Mellitus [DM] Prevalence in Different Age Groups within Australia in Future Years, in Light of the Aging Population. International Journal of Mathematical, Computational, Physical and Quantum Engineering 8: 1208-1212.
Kabra SK, Lodha R, Hilton DJ. 2008 Antibiotics for preventing complications in children with measles. Cochrane Database of Systematic Reviews Issue 3. Art. No.: CD001477. DOI: 10.1002/14651858.CD001477.pub3.
Hilton D, Reid C, Paratz J. 2006 An under-used yet easily understood statistic: the number needed to treat. Physiotherapy 92: 239-245.
Rosenfeldt F, Hilton D, Pepe S, Krum H. 2003 Systematic review of effect of coenzyme Q10 in physical exercise, hypertension and heart failure. Biofactors 18: 91-100.
Keynote Forum
Chartered Physiotherapist, Fellow of Association of Reflexologists,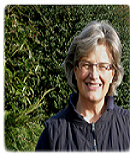 Biography:
Gunnel Berry is a member of the Chartered Society of Physiotherapy in the UK and has completed her Master's degree in Advanced Physiotherapy from the UCL London. She then qualified as a Reflexologist. As a Clinical Specialist in pain, she developed adapted reflextherapy as a concept and treatment for patients in pain. She has presented and published papers on the same subject in Europe, USA and China. Although retired from clinical practice, she maintains a role as an Educational Officer of the Association of Chartered Physiotherapists in Reflex Therapy, and has recently published a book, "Adapted Reflextherapy: An Approach to Pain".
Abstract:
A whiplash injury commonly occurs at a high or low velocity motor-vehicle accident with an un-expectant occupant subjected to acceleration and deceleration G-forces with physiological, neuroplastic and pathological consequences. Victims of whiplash injury complain of multisite and variable pain during or after an accident. Although the cervical spine is most commonly affected thoracic and lumbar spines should be included as sources of pain. Biopsychosocial therapy has been found to reduce central nervous system hyperexcitability in chronic pain patients. Extensive investigations to understand pain has been carried out. Attempt to apply modern neuroscience in clinical practice and Worsfold offers interventions to rehabilitate whiplash injury patients. Founded on the principle of 'counter-irritability' of neuroplastic activity adapted reflextherapy has been found to alter subjective and objective whiplash symptoms. This presentation introduces a hypothesis supporting a practical application which may offer clinical value in treatment of whiplash injury patients.
Physical Therapy Diet and Physical Health Sports Injury and Rehabilitation