Previous Speakers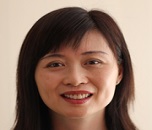 Den-ching Angele Lee
Monash University Australia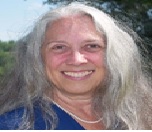 Susan G Klappa
Doctor of Physical Therapy Program Briar Cliff University USA

IrfanTifeku
University of Tetovo Albania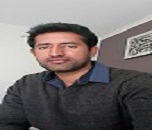 Nitish Mathew Australia
Physiotherapist Anglicare Chesalon nursing home NSW Australia

Muhammad Usama Khalid
Pakistan Society For Rehabilitation Of Disabled Pakistan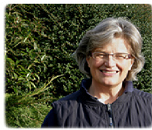 Gunnel Alice Linnea Berry
The Christie NHS Foundation Trust Manchester UK
Sharon Tal
Melbourne Kinesiology & Detox Centre Australia
Deborah Hilton
Statistics Online Australia
Recommended Global Physical Therapy Rehabilitation Conferences
Physicians 2018
About Conference
Welcome Message
On behalf of the Organizing Committee, it is a great pleasure and an honor to extend the warm invitation to attend the "8th World Physiotherapists and Physicians Summit" to be held during August 15-16, 2018 at the beautiful city of Tokyo, Japan.
Physicians 2018
event will include expert presentations, keynote talks, plenary lectures, Entrepreneurs Investment meet, B2B Meetings, Scientific networking etc. where you can have an opportunity to display/talk about your research achievements and contradictions in front of World-class experts, budding scientists & delegates who are gathering from reputed universities and organizations across the globe.
Looking forward for your positive reply…
Yours sincerely,
Program Manager
Physicians-2018.
Conference Series welcomes you to 8th World Physiotherapists and Physicians Summit, Which will be held during August 15-16, 2018 in Tokyo, Japan. This congress includes brief Keynote presentations, Speaker talks, Exhibition, Symposia and Workshops. This Physicians 2018 will help in framework's organization, B2B teaming up amidst specialists and academicians. Be a part of this exciting event where innovations, advanced practices and researches on various divisions of medical science, physical activity and rehabilitation, exercise, physiotherapy & multidisciplinary interventions to promote health and wellness across various populations will be shared and discussed by experts in the field of Medicine and Physiotherapy.
Why to Attend?
Physicians 2018 Summit, the Physicians from everywhere throughout the world who specialize in particular medical fields such as Family Physicians, Physiotherapy and Rehabilitation are prepared to talk and to make the session more intuitive for the advantages of the audience focusing on them. All around famous speakers and researchers the individuals who are taking part will manage to answer the inquiries presented to them. It covers all the diseases and the root cause of that disease which happens in our body with required treatment.
It likewise gives the interdisciplinary communication between researchers, specialists, Professional specialists, Physiotherapists, Therapists, Treatment suppliers and teachers to show and talk about the latest developments, patterns, and concerns, functional difficulties experienced and the arrangements embraced in the field of Physiotherapy. Pertinent clinical applications in fields like neurology, orthopaedics, and respiratory physiotherapy will be discussed through the workshops.
Target Audience
Physiatrists (Physical Medicine & Rehabilitation Physicians)
Occupational Therapists
Physiotherapists
Neurosurgeons
Neurologists
Paediatricians
Chiropractors
Orthopedic Surgeons
Orthopedic specialists
Psychologists
Researchers
Medical and Allied Healthcare Professionals and students
Sports Researchers/Scientists
Physiotherapy Researchers
Physiotherapy Faculties
Physiotherapy Associations and Societies
Sports Nutritionist
Sports Psychologist
Professors
Sports industries
Orthopedics surgical companies
Athletic Trainers/Coaches
Massage Therapies
Athletes/Players
Medical Devices Companies
Pharmacists
Deans & Directors of Medical Universities and Institutes
Nurses
Dietician
Sessions/Tracks
Current Trends in Physiotherapy
Physical Therapy is experiencing rapid growth and an increasing diverse range of career opportunities. One recent advancement in the field of Physiotherapy is Aquatic Therapy. Aquatic therapy is a great strategy for patients who are suffering from low pain tolerance, obesity or who have weight bearing problems. Today, the bionic exoskeleton exists in the form of an aluminum and titanium suit which is designed to help patients who are suffering from different levels of paralysis. Physical Therapies are finding new ways to utilize these advancements to the benefit of both their patients and their practice.
Physical therapy helps in curing the ailments or injuries that limit a person's capacities to move and perform functional exercises in their everyday lives by utilizing mechanical force and movements, Manual treatment, exercise therapy, Electrotherapy and different Physical therapies. One can remediate impairments and promotes mobility, function, and quality of life through examination, diagnosis, prognosis, and physical intervention.
The most common consequence of spinal cord injury (SCI) is Paralysis. However, SCI also affects many body functions, including bladder, bowel and respiratory, cardiovascular and sexual function. Damages to the Spinal Column can be determined by a radiographic evaluation using an X-ray, CT scan or MRI.
Sports Health and Fitness Physiotherapy
Physiotherapies are associated with aversion and administration of damage resulting from sports and exercise support at all ages and levels of capacity. Sports physiotherapists give exhortation on safe participation, elevating a dynamic way of life to enable all people to enhance and keep up the quality of life.
Occupational therapy provides practical help to empower the people to gain recovery and overcome barriers preventing them from doing the activities or occupations. The main aim of the occupational therapy is to facilitate the people to participate in the activities of everyday life. It is an allied health profession performed by occupational therapists. Occupational therapists play a vital role in supporting the people of all ages to overcome the effects of disability caused by illness, ageing or accident.
As the name obviously recommends, it is physiotherapy administrations "in the group" instead of intense care setting. They go about as specialists of progress in Community setups by instructing and exchanging the fundamental abilities and learning and giving medications in the administration of diseases and disabilities and rehabilitating them. It basically concentrates on the following components to enhance the community well being.
The word Yoga implies union of the individual awareness or soul with the Universal Consciousness or Spirit. It is derived from the Sanskrit word yuj. Yoga is a supreme harmonization of Physical, imperative, mental, Psychological and Spiritual parts of a person. Yoga is a 5000-year-old Indian body of knowledge. Physiotherapy also has its origin in yoga. Medical Therapeutic Yoga gives a protected and powerful way to deal with healing, utilizing a bio psychosocial, spiritual approach that advances self-viability, strengthening and self-healing.
Orthopaedic physical therapy concentrates on the treatment or restoration of wounds to the orthopaedic framework, which incorporates muscles, bones, joints, ligaments, and tendons. Orthopaedic therapist are prepared in the treatment of post-agent orthopaedic systems, cracks, intense sports injuries, joint inflammation, sprains, strains, back and neck pain and spinal conditions.
Geriatric physical therapy or geriatric rehabilitation is the branch of medicine that studies, rehabilitation and physical therapy issues in elderly. Geriatric physical therapy covers a wide zone of issues concerning individuals as they experience ordinary adult aging, but is usually focused on the older adult. Geriatric restoration basically concentrates on recuperating the cardiovascular problems like vascular disease and stroke, and skeletal problems, including osteoporosis and osteoarthritis conditions such as knee and hip replacements.
Pediatric physical therapy includes of Physical therapists who are dedicated in providing customized care that helps children with developmental, neuromuscular and orthopedic conditions to restore and enhance their development. It also aids in early identification of medical issues and uses different methods to give physical therapy treatment to the disorders in the Pediatric population.
Neurological physiotherapy is an area which is focused on working with individuals who are suffering from neurological disorders. Common problems of patients with neurological disorders include paralysis, vision impairment, poor balance, inability to ambulate, and loss of functional independence. Therapists work with patients to treat these areas of dysfunction. A neurological physical therapist specializes in the evaluation and treatment of individuals with movement or functional problems due to disease or injury of the nervous system.
Acupuncture is a type of Alternative medicine in which thin needles are embedded into the body. It is a key part of traditional Chinese medicine (TCM). Acupuncture effects are basically because of the Placebo effect. Lower back pain, cerebral pains and headaches, Arthritis pain and other joint torments can be dealt with by this strategy.
Medico Legal Issues In Physiotherapy
It is a field which is aimed at providing an overview of the legal background to the law of medical or clinical negligence and as a risk management exercise for both physiotherapists working in professional sport, as well as club as their employer. ​
Fluidotherapy is a medical treatment where dry warm physical agent is employed which transfers its energy in the form of heat to soft tissues by constrained convection. Patients suffering from non-rheumatoid joint pain, joint firmness, bursitis, muscle solidness, edema, constrained mobility and minor confined torment can be benefited by fluid therapy.
Therapeutic techniques and Equipment's
Therapy is the attempted remediation of a health issues, usually following a diagnosis. Physical therapy, mostly known as Physiotherapy, is a primary care specialty in medicine that, by using mechanical force and movements. There have been recent advancements in physiotherapy where different techniques and equipment's are used to treat various injuries, Illness or disability remediates impairments and promotes mobility.
Family Physicians and Practice
Family medicine (FM) which is also called as family practice (FP) is a strength dedicated to thorough health care for individuals of any age. One who specialized in this field is named as family doctor or family physician. Family physicians are regularly primary care doctors.
Health care quality is the medicinal services for individuals and populations to improve the probability of desired health outcomes. The objective of Health care is to give medical resources of high quality to all who require them; that is, to guarantee good quality of life, to cure sicknesses when possible.
Rational use of Drug refers to the correct, proper and appropriate use of medicines. In simplest word, rational utilization of a medication implies recommending right drug, in adequate dose for sufficient duration and fitting to the clinical needs of the patient at minimum cost. WHO comments that irrational utilization of drug is a major issue around the world.
Diet and Physical Health
The word diet frequently infers the utilization of particular intake of nutrition for wellbeing or weight-administration reasons. Dietary propensities and decisions play a significant role in quality of life, health and life span. Keeping up the most ideal physical wellbeing has been a gospel perfect all through the ages.
It is the branch of medicine dealing with the correction of deformities of bones or muscles. An Orthopedic surgeon is a physician who practices the diagnosis, treatment, prevention and rehabilitation of injuries, disorders and diseases of the body's musculoskeletal system. Orthopaedic system consists of bones, joints, ligaments, muscles, nerves and tendons.
Cardiology is a branch of medicine which deals with disorders of the heart as well as parts of the circulatory system. Cardiothoracic surgeons or cardiac surgeons are the physicians who are specialized in this field of medicine. There are many hazardous factors related with coronary illness and stroke, for example, Physical inertia, Hypertension, Obesity, Blood lipids, diet.
The word "Psychiatry" was first authored by the German doctor Johann Christian Reil in 1808 and it implies the restorative treatment of the mental disorders. It is the branch of medicine that is concerned with the study, treatment and prevention of mental illness, using both medical and psychological therapies. Physical examinations and psychological tests may be conducted in this field. A Psychiatrist is a physician who specializes in the field of Psychiatry.
Neurology and Neurological Disorders
Neurology is the branch of medicine which concentrates on the examination and treatment of disorders of the nervous system. A physician who specializes in the field of neurology is known as a neurologist. Central nervous system and Peripheral nervous system are the two main divisions of the nervous system. Neurological issues can be caused by Structural, biochemical or electrical variations in the brain, spinal cord or different nerves.
Market Analysis
Importance and Scope
The physician provides continuous care for the patient while in the hospital or ambulatory setting. They manage and treat a variety of medical conditions from minor cuts to mental health to palliative care to surgery. They are required to manage complexity and risk in situations that often times are uncertain and changing. This can include diagnosing, treating, correcting, advising or prescribing medication.
Physiotherapist gives administrations to people and populations to create keep up, reestablish and advance wellbeing and function all through the life span. This incorporates giving administrations to individuals traded off by maturing, damage, infection or ecological elements. Physiotherapist likewise distinguishes and maximizes quality of life and development potential by utilizing the standards of advancement, prevention, treatment/intercession, rehabilitation and recovery. This includes physical, mental, enthusiastic, and social prosperity.
Why Japan?
Country like Japan, rich as it is in both customary culture and specialized development attracted 24.03 million international tourists in 2016. It is the fourth biggest national economy in the world, after the United States, China and India. Japan is a main country in logical research, especially in fields identified with the therapeutic sciences and designing
The number of practicing physicians has been increasing by 3,000 (1.3%) every year. At present, there are about 260,000 practicing physicians in Japan, and the overall ratio of practicing physicians to 100,000 populations is 206.3. Forty-seven percent of physicians are working at general hospitals, 36% are practicing at clinics, and 17% are working at university hospitals. Findings revealed that Japan has higher Physiotherapy Evidence data usage than many other countries in the Asia Western Pacific region.
Hospitals Associated with Physiotherapy around the World
Rehabilitation Institute of Chicago
Shepherd Center
MedStar National Rehabilitation Network
FisioClinic Fisioterapia
Craig Hospital
Special Hospital St. Catherine – Physiotherapy
Platinum Physiotherapy
Rusk Rehabilitation at NYU Langone Medical Center
Spaulding Rehabilitation Hospital, Massachusetts General Hospital
Mayo Clinic
MossRehab
Axis Physiotherapy
University Of Washington Medical Center
DRS Physio & Wellness
Pain Paralysis Physiotherapy Centre
Hospitals Associated with Physiotherapy in Japan
Tokyo Physio
Hakuba Physio and Massage
Niseko Physio
Fukumoto Clinic
Tokyo Fitness Club 360
Hospitals Associated with Physicians around the World
New York-Presbyterian University Hospital of Columbia and Corne
Cleveland Clinic
Mayo Clinic, Rochester
University of Texas MD Anderson Cancer Center, Houston
Memorial Sloan Kettering Cancer Center, New York
Mayo Clinic, Rochester
University of Texas MD Anderson Cancer Center, Houston
Memorial Sloan Kettering Cancer Center, New York
Mayo Clinic, Rochester
Dana-Farber/Brigham and Women's Cancer Center
Hospitals Associated with Physicians in Japan
International Catholic Hospital (Seibo Byoin)
Denen Chofu Osada Orthopedic Clinic
Jikei University Hospital
Kyorin University Hospital
Nippon Medical School Hospital
St. Luke's International Hospital
Red Cross Kyoto Daiichi Hospital
US Naval Hospital Okinawa
List of Physiotherapist Associations around the World
American Physical Therapy Association (APTA)
Colorado Physical Therapy Network (CPTN)
Connecticut Physical Therapy Association (CPTA)
Doctor of Physical Therapy Visionary Foundation
Federation of State Boards of Physical Therapy
llinois Physical Therapy Association
Ontario Physical Therapy Association
List of Physiotherapist Associations in Japan
Japanese Physical Therapy Association
Japanese Association of Rehabilitation Medicine
List of Physicians Associations around the world
Australian Medical Association
South African Medical Association
European Renal Association - European Dialysis and Transplant Association (ERA-EDTA)
European Society for Medical Oncology
Association of the Scientific Medical Societies in Germany
Association of Anaesthetists of Great Britain and Ireland
Cardiovascular and Interventional Radiological Society of Europe
Canadian Medical Association
Nigerian Medical Association
Indian Orthopedic Association
List of Physicians Associations in Japan
Japan Medical Association Team (JMAT)
Center for Clinical Trials-Japan Medical Association (JMACCT)
Japan Medical Association Certified Sports Health Medical System
Japan Medical Association Women Doctors Assistance Centre
List of Universities related to Physiotherapy around the World
Slippery Rock University Of Pennsylvania
Keele university
University of South Wales
Plymouth University
Northern Arizona University
University Of Northern Alabama
University of Central Lancashire
University of Bedfordshire
Glasgow Caledonia University
List of Universities related to Physiotherapy in Japan
International University of Health and Welfare
Kobe University
Kyoto University
Tokyo Metropolitan University
Yamagata Prefectural University of Health Sciences
List of Universities related to Physicians around the World
Harvard University
University of Oxford
University of Cambridge
Johns Hopkins University
Stanford University
Yale University
University of California, Los Angeles (UCLA)
Imperial College London
Monash university
University of Queensland
University of Cape Town
Ain Shams university
List of Universities related to Physicians in Japan
Aichi Medical University
Dokkyo University School of Medicine
Fukuoka University
Fujita Health University
Nihon University
Nippon Medical School
Osaka Medical College
Saitama Medical School
Juntendo University
Kawasaki Medical School
List of Research centers related to Physiotherapy around the World
Centre for Evidence Based Physiotherapy, Netherlands
Health promotion-oriented Physiotherapy department at Ariel University
The American Academy of Orthopedic Manual Physical Therapists (AAOMPT)
List of Research Centers related to Physiotherapy in Japan
Research Institute of National Rehabilitation Center for Persons with Disabilities
Corrections and Rehabilitation Research Center
List of Research Centers related to Physician around the World
Medical research institutes in Australia
Alexander Fleming Biomedical Sciences Research Center
Center of Molecular Immunology
Centre for Research in Neurodegenerative Disease
Canadian Institutes of Health Research
Cancer Trials Support Unit
Childhood Cancer Research Group
Department of Medical Microbiology (Schering AG)
Department of Neurology, Xuanwu hospital
Bakulev Scientific Center of Cardiovascular Surgery
Ottawa Hospital Research Institute
List of Research Centers related to Physicians in Japan
Kanagawa Cancer Center
Advanced Medical Research Center
National Institute for Physiological Sciences
National Center of Neurology and Psychiatry (NCNP)
List of Companies related to Physiotherapy around the World
AlterG Inc
Ekso Bionics
Hocom
Kinestica
Kino
MediTouchva
Rehab-Robotics
SynTouch
Touch Bionics
YouRehab
List of Companies related Physiotherapy in Japan
NIHON MEDIX CO., LTD
ITO
Intermedical Co.,Ltd
Kawamura Gishi Co., Ltd.
List of Companies related to Physicians around the World
UnitedHealth Group
CareClix
Medtronic
Stryker
Cigna
List of Companies related to Physicians in Japan
UBM Media Co Ltd
Nihon Kohden Corporation
Sysmex Corporation
Terumo Corporation
Topcon Corporation
Toshiba Medical Systems Corporation
For more details please visit-https://physicians.conferenceseries.com/
Past Conference Report
Past Conference Report
World Physiotherapists & Physicians Summit 2017
Physicians 2017, hosted by Conference Series were successfully held during July 24-26, 2017 in Melbourne, Australia. The conference highlighted the theme "Facing the Future of Health and Rehab Solution".
The conference was a congregation of eminent speakers from various reputed organizations with their paramount talks enlightening the gathering.
Conference Series hosted a diverse panel of key members of the physiotherapy community from Academia, Research lab, Eminent Scientist, Scholar Students to discuss the theme of the conference, approaches to predict, control and relieve. This event was aimed to exchange ideas and experience across a variety of topics that cover the latest insights in important aspects of pain management and rehabilitation, optimal use of analgesics and chronic pain medication, other approaches such as physical therapy and surgical interventions and updates on Physiotherapy field.
The conference witnessed an amalgamation of peerless speakers, who enlightened the crowd with their enviable research knowledge and on various alluring workshops related to the field of physiotherapy, carried out through various scientific-sessions and plenary lectures.
The highlights of the meeting were the eponymic Keynote lectures from:
Dr. Gunnel AL Berry, Association of Reflexologists, UK
Title: Whiplash injury: Science and Clinical Practice – can we bridge the gap?
Dr. Romina Ghassemi DC, BAX-U.COM, USA
Title: Doctors work for patients, Patients work for Economy: How your presence changes the 83.1million working patients health
Dr. Deborah Hilton, Deborah Hilton Statistics Online, Australia
Title: A summary of the research evidence that reports on the benefits of exercise and physical activity programs mostly from a population health perspective including details from the ABS on physical activity participation rates?
Dr. Erika Cyrus Barker, Santa Paula University, Costa Rica
Title: Evidence based PT treatment for ankylosing spondylitis
Dr. Den-Ching Angel Lee, Monash University, Australia
Title: Understanding temporal relationships between depression, falls and physical activity in a cohort of post-hospitalised older adults—A breakthrough or a conundrum?
We sincerely thank our moderators Dr. Den-Ching Angel Lee, Monash University, Australia . We would also like to thank all the session chairs and co-chairs for helping us in smooth functioning of the sessions.
We extend our grateful thanks to all the momentous speakers like
Senthil Purushothaman, Mohamed Sathak A J College of Physiotherapy, India
Nitish Mathew, Anglicare Chesalon Nursing Home, Australia
Subramanian Makesh Babu, Adhiparasakthi College of Physiotherapy, India
Irfan Tifeku, Fizioterapia Medical Clinic, Kosovo
Sameera Aljadi ,Kuwait University, Kuwait
Venasio Ramabuke, Fiji National University, Fiji
Abulkhair M Beatti, Armed Forces Centre for Health Rehabilitation, Saudi Arabia
Sharon Tal, Melbourne Kinesiology & Detox Centre, Australia
SoHyun Park, Youngsan University, South Korea
Anum Haider Ladak, Memon Medical Institute and Hospital, Pakistan
Ibrahim Mohamed Ibrahim Zoheiry, October 6 University, Egypt
Dhwani Deepak Dakoria and P Ratan Khuman Ashok & Rita Patel Institute of Physiotherapy, India
Our sincere appreciation to exhibitor Australian Orthotic Group (AOG). Tina Karram , for their tireless efforts at the conference.
World Physiotherapists & Physicians Summit July 24-26, 2017 Melbourne, Australia was a great success with the support of International Multi-professional Steering Committee and coordinated by Journal of Novel Physiotherapy, Journal of Pain & Relief, and International Journal of Physical Medicine & Rehabilitation.
We are obliged to various delegate experts, institutes and other eminent personalities who actively took part in the discussion and meetings. We sincerely thank the Organizing Committee Members for their gracious presence and continuous support towards the success of Physiotherapy 2017 Conference.
With the unique feedbacks from the conference, Conference Series would like to announce the commencement of the "8th International Conference on World Physiotherapist & Physicians Summit" to be held on August 15-16, 2018 Tokyo, Japan.
Let us meet again @ Physicians 2018
For more details you can contact
Gia Aaron
Organizing Committee Assistant – Physicians 2018
General Number - 1-650-889-4686
Toll Free For Japan -81-345780247
Toll Free For Singapore -800-852-6126
Toll Free For USA/Canada -1-800-216-6499
Toll Free For UK -0-800-098-8455
Conference Series llc LTD, 47 Church field Road, London, W3 6AY
E-Mail: [email protected] & [email protected]
To Collaborate Scientific Professionals around the World
Conference Date August 15-16, 2018
For Sponsors & Exhibitors
Useful Links
Past Conference Report