Previous Speakers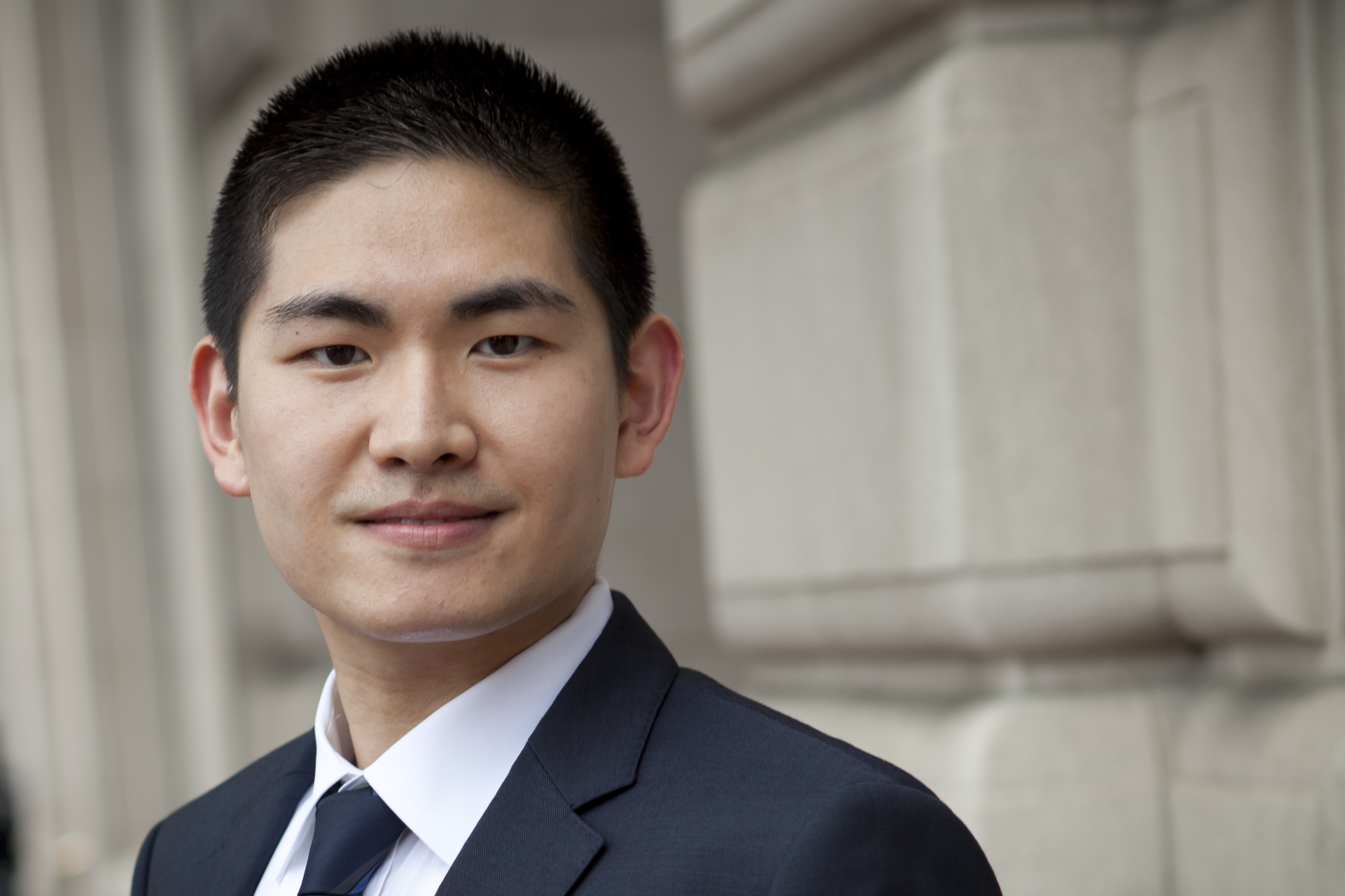 Lin Mu
Yale School of Medicine USA

Hiroshi Morimoto
Nagoya University USA

Ehsan Sheybani
University of South Florida USA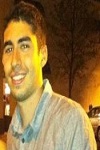 Paul A Levy
University of Maryland USA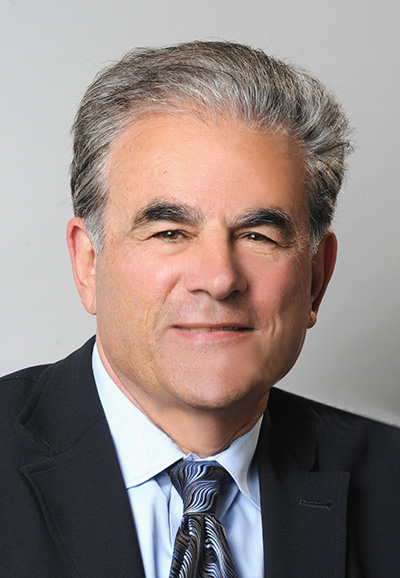 Scheffler
University of California USA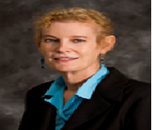 Marissa J. Carter
Strategic Solutions USA

Yanina Purim-Shem-Tov
Rush University Medical Center USA

Deiary Kader
SWLEOC South West London  UK
Recommended Global Medical Conferences
Physicians Congress 2018
About Conference
Global Physicians and Healthcare Congress which is going to be held on June 25-27, 2018 in Dubai, UAE. It's a great opportunity to network with the world's leading physicians and healthcare professionals. The theme of the conference is "Leading the way towards Medical Excellence". The conference will also feature a showcase of exhibitors for you to explore. Leading Physicians, Medical Practitioners, Surgeons from all countries will be attending the conference and will also examine innovative scientific advances in Medical and Healthcare research from basic science to clinical research.
Physicians Congress 2018 will be a platform to investigate on the latest advancements in the field of Healthcare and Medicine which will be useful to researchers, physicians and healthcare professionals. General medicine usually deals with the prevention, diagnosis, and treatment of adult diseases. Physicians specializing in general medicine are called internists, or physicians. Physicians are skilled in the management of patients who come with undifferentiated or multi-system diseases. Physicians often have subspecialty interests in diseases that affecting different organs.
Physicians

Family Physicians

Cardiologists

Naturopathic Doctors

Allopathy Doctors

Oncologists

Nephrologists

Orthopaedic Surgeons

Physiotherapists

Neurologists

Urologists

Psychologists

Physiatrists

Paediatricians

Gynaecologists

Haematologists

Gastroenterologists

Nurses

Dietician

Sports Nutritionist

Medical and Healthcare Professionals

Business Entrepreneurs

Medical devices Companies

Biomedical companies

Pharmaceutical companies.

Deans & Directors of Medical Universities and Institutes
Sessions/Tracks
General medicine usually deals with the prevention, diagnosis, and treatment of adult diseases. Physicians specializing in general medicine are called physicians. Physicians are skilled in the management of patients who come with undifferentiated or multi-system diseases. Family physicians possess distinct skills and knowledge acquired through education and residency training, which qualify them to provide comprehensive medical and healthcare maintenance and precautionary services to the members of the family regardless of age and sex. And they deal with any type of problems like biological, behavioral or social. Primary care is that the extremely necessary initial care that's based on scientifically well-done and universally acceptable methods and technology, that create health care simple to urge to individuals and families in a very community. The International Classification of primary care (ICPC) is a standardized tool for understanding and analyzing data on interventions in primary care by the reason for the patient visit. Medical care additionally includes several basic mother-based and child health care services, like family planning services and vaccinations. Comprehensive primary care is an approach to health care that highlights social justice, equity, community control and social change.
Emergency medicine is the medical specialty concerned with caring for undifferentiated, unscheduled patients with illnesses or injuries requiring immediate medical attention. Emergency physicians generally practice in hospital emergency departments, pre-hospital settings via emergency medical services, and intensive care units, but may also work in primary care settings such as urgent care clinics. Critical care helps people with life-threatening injuries and illnesses. Critical care usually takes place in an intensive care unit (ICU) or trauma center. Critical care specialist has trained to take care of serious medical conditions and health issues. They often work hand in hand with surgical specialist as well. For example, Liver transplant patients require transplant surgeons as well as critical care specialist to monitor and treat renal, liver, and other bodily functions both prior to and after the transplantation. Neurologist work with neurosurgeons, as cardiologists consult and take care of cardiothoracic surgical patients.
Healthcare is the maintenance or improvement of health through the prevention of disease, diagnosis, treatment and other mental and physical damages in humans. Healthcare is delivered by health specialists (practitioners or providers) in associated health professions, physicians, physician associates, chiropractic, dentistry, midwifery, psychology, nursing, medicine, optometry, pharmacy, and other health professions. It includes in providing primary care, secondary care, and tertiary care, as well as in public health.
Anaesthesia deals with the administering medications which arrests the pain and other sensations but producing a deep state of unconsciousness which will take away all sensations. This allows medical and surgical procedures to be undertaken without causing any discomfort to the patient. Anaesthesiologists focus on the pain relief and the care of patients. Anaesthesiologists consult with other physicians and surgeons about suitable treatments and. They are responsible for maintaining stable condition of the patient's vital life like functions of heart rate, blood pressure, body temperature and breathing through continual monitoring during surgery.
General surgery, is a surgical specialty by General Surgeons not only perform surgeries for a wide range of common disorders, but are also responsible for patient care before, during, and after surgery. All surgeons need to start their training in general surgery; many then go on to focus on another specialty. They can be found practicing many types of surgery, and the broad-based nature of their education makes it potential for general surgeons to perform many procedures in the performance of their jobs. Physiotherapist has an important role to play in assessing which patients being prepared for surgery are at risk of developing complications that she may help to prevent. The medical history of any patient must be checked for any respiratory or circulatory problems that could place the patient at risk or any other factors such as smoking, obesity, inactivity because of another disease or injury or age that could predispose to post operative complications. Instruction will be given on the leg exercises that the patient will be expected to do post
operatively and any other exercises or postural correction that may be related to specific surgical procedures. Robotic surgery is a type of minimally invasive surgery. Minimally invasive means that instead of operating on patients through large incisions, miniaturized surgical instruments are used.
Cardiology is the study of diseases and disorders related to heart. Physicians who specialize in the field of cardiology are called cardiologists. Cardiovascular diseases are conditions that involve the blood vessels, the heart or both. The cardiologists study the disorders of the heart. The study of adult and child heart disorders are different. Most of the cardiovascular disease are life-threatening that include stroke, heart attack and aneurysm. Hypertension is also known as high blood pressure. It can lead to severe complications and increases the risk of heart disease, stroke, and death. Blood pressure is the force applied by the blood against the walls of the blood vessels. The pressure depends on the work being done by the heart and the resistance of the blood vessels. Medical guiding principle define hypertension as a blood pressure higher than 140 over 90 (mmHg). Hypertension is one of the global health concerns. The World Health Organization suggests that the growth of the processed food industry has impacted the amount of salt in diets worldwide and that plays a key role in hypertension. Lifestyle factors are the best way to address high blood pressure. Uncontrolled hypertension can lead to a heart attack, stroke and other problems
Oncology is a medical branch which deals with the prevention, diagnosis and treatment of cancer. The upgraded components in the survival of cancer are: Prevention: Reduced consumption of risk factors like tobacco and alcohol. Early diagnosis: Screening of common cancers and wide-ranging diagnosis and staging. Treatment: Discussion in tumor board and treatment in a complete cancer center. Cancers are often managed through discussion on multi-disciplinary cancer conferences. Considering the physical, psychological, social, emotional and financial status of the patient. Oncologists should keep updated of the latest advancements in oncology as changes in cancer management are quite common.
Endocrinology a study of hormones which are essential for the survival in our day to day life. Studies on insulin and growth hormone secretion have brought a new approach for nutrition in hormone production. Diabetes a hormonal disease is often called as diabetes mellitus. It is a group of metabolic diseases in which the person has high blood glucose. And nutrition is an important part of diabetes management.
Paediatrics is one of the branch of medicine which involves the medical & healthcare of infants, children and adolescents. Paediatric care is recommended for the people up to the age of 21 by The American Academy of Paediatrics. The Paediatric Physicians will look at disorders, diseases and specific health issues which are related to growth and development. Neonatology especially deals with medical of new-borns usually ill and premature new-born infants.
Neurology deals with the disorders and diseases of the nervous systems. Neurology also involves with the diagnosis and treatment of disease involving the central and peripheral nervous system. Neurological practice relies on the field of neuro-science, which is the study of nervous system. Brain disorders are diseases of the central and peripheral nervous system. Some examples of the diseases and disorders include Alzheimer disease, epilepsy, dementia, migraine & headache disorders, cerebrovascular diseases, multiple sclerosis, neuroinfectious, Parkinson's disease, brain tumours, traumatic disorders, and neurological disorders. Many bacterial viral, fungal and parasitic infections can affect the nervous system. Neurological symptoms may occur due to the infection or due to an immune response.
Obesity is one of the major nutrition-related disorders. Traditional nutrition research has associated various foods and nutrients with obesity. Nutrition is the study of nutrients in food, how the body uses nutrients, and the relationship between diet, health, and disease. And nutrition is an important part of diabetes management. The importance of nutrition in prevention and treatment of obesity has gained much attention from public health professionals. Good nutrition, a healthy body weight and physical activity are vital parts of a person's overall health and well-being. A healthy diet, regular physical activity and maintaining a healthy weight also are dominant to managing health conditions.
Clinical immunology usually involves with the diseases associated to immune system. The diseases associated to immune system are categorized into two broader categories: Immunodeficiency and Autoimmunity. Genetic disorders are caused by one or more abnormalities in the genome. It is also known as congenital. Most of the genetic disorders are rare and affect one person in thousands or millions. Genetic disorders can be hereditary which are passed on from the parental genes. In some conditions of genetic disorders, it is due to new mutations or changes caused in the DNA. In such conditions, the defect will be passed on only if it occurs in the germ-line. Some forms of cancers are caused hereditary in some people, due to new mutations in some persons and mostly by environmental origins in other people.
Gynaecology and obstetrics both deals with the study and treatment of the female reproductive system. Obstetrics mainly focuses on women during pregnancy, childbirth, and the postpartum period. Whereas gynaecology is a larger field which focusing on the general healthcare of women and treating the conditions that affect the female reproductive organs. General Practitioner who are specialized in the field of gynaecology and obstetrics are known as gynaecologists.
Orthopaedic surgery deals with conditions involving the musculoskeletal system. Orthopaedic surgeons use both surgical and nonsurgical means to treat musculoskeletal trauma, spine diseases, sports injuries, degenerative diseases, infections, tumours, and congenital disorders. Nephrology is the study of the normal functioning of the kidneys and its diseases. The diseases that fall under nephrology which includes: Glomerular disorders, Urine abnormalities, Tubulointerstitial diseases, Renal vascular diseases, Renal failure, Kidney and bladder stones, Kidney infections, Polycystic kidneys diseases and Nephrotic syndrome and nephritis.
Gastroenterology deals with the study of the normal functioning and diseases related to stomach, oesophagus, pancreas, small intestine, colon and rectum, bile ducts, gallbladder and liver. It includes a complete understanding of the normal physiology of the gastrointestinal organs including the movement of material through the stomach and intestine. It also includes the digestion and absorption of nutrients into the body and removal of waste from the system. Some of the common and important conditions such as hepatitis, gastroesophageal reflux, colon polyps and cancer, peptic ulcer disease, colitis, nutritional problems, Irritable Bowel Syndrome (IBS), pancreatitis, gallbladder and biliary tract disease. All normal activity and disease of the digestive organs are part of the study of Gastroenterology. General Practitioner with dedicated training and unique experience in the management of diseases of the gastrointestinal tract and liver are known as Gastroenterologist.
Clinical Ophthalmology specifies the responsibilities of practitioner in an eye clinic and it also covers the extensive range of research and plays a crucial role in screening, diagnosis and therapeutics to treat eye infections and diseases. Ophthalmology is the branch of drug that arrangements with the life structures, physiology and illnesses of the eyeball and orbit. Ophthalmologists are permitted to therapeutically treat eye illness, actualize laser treatment, and perform incisional surgery when justified.
Pulmonology usually deals with respiratory medicine and in some nations and areas. Respiratory illness might be a therapeutic term that envelops neurotic conditions. Metabolic process ailments differ from delicate and self-constraining, like the icy, to horrifying substances like micro-organism respiratory infection, embolism, intense respiratory sickness and carcinoma. Pulmonology frequently involves handling patients who need life support and mechanical ventilation. Pulmonologists are specially trained in diseases and conditions of the chest, particularly pneumonia, asthma, tuberculosis, emphysema, and complicated chest infections.
A nephron is the simple structural and functional entity of the kidney. Its chief function is to regulate the concentration of water and soluble substances like sodium salts by filtering the blood, reabsorbing what is needed and excreting the rest as urine. A nephron regulates blood volume and pressure, removes wastes from the body, regulates blood pH and regulates levels of electrolytes and metabolites. Its functions are vital to life and are regulated by the endocrine system by hormones such as antidiuretic hormone, aldosterone, and parathyroid hormone. In humans, a common kidney contains 800,000 to one million nephrons.
Dermatology usually deals with the treatment of skin, hair and nails. The ailments associated them are termed as dermatological ailments. It issues each the clinical and surgical features. A dermatologist treats diseases, infections, abnormalities and cosmetics treatment. Skin cancer and malignancy of epithelial cells, Kawasaki syndrome, contact dermatitis, infection, scars and rashes, viral skin diseases. Dermatological problems are the inherent abnormalities or derangement or abnormal operate related to skin hair and nail.
Sports Medicine is a discipline that studies the working of healthy human body during exercise and how sport and physical activity help in maintaining healthy body from cellular to whole body perspectives. For being healthy physical activity is an essential part. The U.S. Department of Health and Human Services and Physical Activity Guidelines for Americans has recommended two and half hours of intense physical activity each week for adults. Sports gives a great boost to the physical activity in day to day life. The involvement in organized sports gives the chance for youth people to improve their physical and social services.
Psychiatry is a discipline where it deals with the diagnoses and treatment of mental disorders, for those requiring medication. Psychiatry is nowadays a highly evident activity such as lack of care in the community, compulsion, drug and alcohol abuse, suicide are few motivations. The identification of the main mental illnesses and how they are considered different from normal persons. Psychoanalysis which is now flourishing in the field of Psychiatry and Mental Health. And its transformation into more handy psychotherapies will give a better understanding.
Nursing is a part of health care sector focuses on the protection and care of individuals, families and communities to provide a quality of life to the individuals. Nurses may be differentiated from other healthcare sector based on their approach towards patient care and scope of practice. Nursing practice where they can be specialized in different levels of remedy authority. Nurses help to coordinate the patient care performed by other members of a health care team such as medical practitioners, dietitians and therapists.
Medical imaging and diagnosis includes different imaging techniques and processes to image the human body for diagnostic and treatment purposes and hence plays an important role to improve public health. Moreover, medical imaging is often acceptable where the diseases have already been diagnosed or treated. In medical imaging specially X-ray based investigations and ultrasonography plays a crucial role in health care. With enhanced health care policy and growing accessibility of medical equipment, the number of global imaging-based procedures is increasing significantly.
Market Analysis
Why Dubai:
Growth at CAGR at 5.6%, the global healthcare industry is likely to reach a size of $2.69 trillion by 2025. The UAE healthcare market is projected to reach $19.5 billion (Dh71.56 billion) by 2020, achieving an annual average growth of 12.7 per cent, marginally higher than the GCC growth average.
Development of the healthcare sector has taken a centre stage in the GCC countries, as they witness an era of demographic transition accompanied by rising prevalence of lifestyle-related diseases. To ease the growing pressure on the healthcare system, the GCC governments are injecting huge funds as well as encouraging private sector participation to build hospitals and clinics, upgrade the existing infrastructure, and match the quality of services offered in developed countries. They are also investing heavily in technological advancements as well as rolling out mandatory health insurance schemes in all the countries to further accelerate the growth of the healthcare sector.
Market Analysis:
Internal Medicine market growth rate is 5-7% yearly. The market value of the Internal Medicine is increasing gradually. And it is likely to increase to 17332million $ till 2018. This is a huge jump from 2014 -2018; the market value is subsequently increasing. The top three earners this year are orthopaedists ($443,000), cardiologists ($410,000), and dermatologists ($381,000). Orthopaedists and cardiologists were numbers one and two last year as well at $421,000 and $376,000, respectively. Within these specialties there is likely to be a wide range of earnings, as both orthopaedics and cardiology include surgical subspecialists, who tend to make significantly more than their generalist counterparts. This year the lowest earners, starting from last place, are paediatricians ($204,000), endocrinologists ($206,000), and family physicians ($207,000).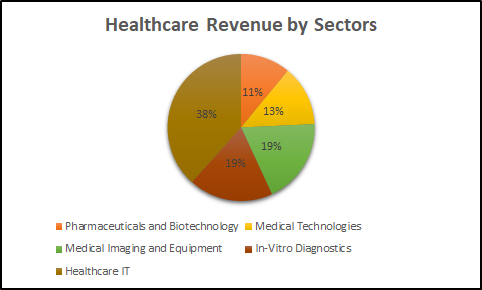 Related Association across the Globe:
American Association of General Practitioners

Association of Family Practice Physician Assistants

Belgian Society for General Practitioners

Hunter General Practitioners Association

National Association of General Practitioners

Portuguese Association of General Practitioners

Royal society of general practitioners

Society of General Medicine

The German Society of General Practice/Family Medicine

UEMO - European Union of General Practitioners

Society of General Internal Medicine

American Medical Association

Philippine Medical Association

The Royal Society of Medicine
Top Industries related to Healthcare across the Globe:
CVS Health

United Health Group

Amerisource Bergen

Cardinal Health

Johnson & Johnson

Anthem

Aetna

Eli Lilly

AstraZeneca

Bristol-Myers Squibb
Latest Updates: Medical and Healthcare
Recent Innovation in Neurology: Brain changes related to Alzheimer's could start at the age of 40's
Researchers may have advanced understanding of the brain's mechanisms behind Alzheimer's disease, after detection a process that leads the buildup of toxic proteins that is a hallmark of the condition. This white matter disease is characterized by the degeneration of white matter. The brain tissue that contains nerve fibers, the thread-like structures that carry signals from the nerve cells, or neurons, to other areas of the body. This study reveals how the destruction of pericytes the cells that surround small blood vessels lead to white matter damage in the brain.
Source-Journal Nature Medicine
Latest discoveries in Stem Cell Therapy which can improve Survival of a Patient
Scientists have successfully identified a secretion-mediated pathway that is essential for the survival of glioma stem cells within aggressive brain tumors." Glioblastoma multiforme is the most common and aggressive primary brain tumor and has one of the worst survival rates of all cancers. Despite surgery, radiation and chemotherapy, these tumors virtually always become resistant to therapy and eventually recur. The cancer stem cells within these tumors are thought to be important drivers of resistance and recurrence.
Source- Dartmouth-Hitchcock
Past Conference Report
Physicians 2017
Dr. R Harihara Prakash, Sardar Patel University, India
Dr. Raymond Chong, Augusta University, USA
Physiotherapy in Treatment & Care

Physiotherapy Techniques & Exercises

Geriatric & Integumentary Physical Therapy

Physiotherapy in Sport related injuries

Orthopaedic & Musculoskeletal Disorders Physiotherapy

Physiotherapy in Other Specific Disabling Conditions

Neurologic Physical Therapy

Manual & Manipulative Therapy

Advancement in Physiotherapy

Physiotherapy Management & Post-operative Physiotherapy

Physiotherapy in Other Specific Disabling Conditions
Past Reports
Gallery
Physicians 2018
Past Reports
Gallery
To Collaborate Scientific Professionals around the World
Conference Date June 25-27, 2018
For Sponsors & Exhibitors
Useful Links
Past Conference Report