Day 2 :
Keynote Forum
Senior Neurosurgeon & Director, India

Biography:
Dr. Sharan Srinivasan, Senior Neurosurgeon & Director. Jain Institute of Stereotactic & Functional Neurosurgery- JIOSFN. Special interests: movement disorders, spasticity, pain & Neuro rehabilitation.

FELLOWSHIPS: (from TWMU - Tokyo, Japan)
1. Stereotaxy & Functional neurosurgery
2. Stereotactic Radiosurgery
India representative in Managing Committee of AOSNR (Asia Oceania Society for Neuro Rehabilitaion) Chairman NewRo Neuro rehab center.
Abstract:
Brain Injury Rehabilitation (BIR) has remained an enigma for most people, including the Neuroscience professionals and experts. The physical healing of brain injuries never really translates to an automatic and complete functional recovery of brain functions to the premorbid levels of functioning. The complexity and uniqueness of every individual's' brain functions (it is like each of us having our own customised operating systems!) and the fact that most of it cannot be measured easily and in a standardised way made this task onerous and appear near impossible! This lack of clarity at all levels resulted in the creation of a large number of neurologically disabled individuals who are now a 'liability' to the family, community and country. Unlike age-related degenerative disorders or cancer, many of these individuals who are in this situation following devastating TBI (Traumatic Brain Injuries) due to road traffic accidents, strokes and other diseases like neuro infections, were 'normal' 'productive' 'bread winners' of the family and community, and such a problem devastates the family, many times destroying their present and their future!
With the rapid growth of the population, industrialisation, a fast-paced life but with poor and unhealthy lifestyles, the number of TBIs, strokes, dementias and the like are increasing exponentially. Also, in countries like India and others in the developing world, a dramatic improvement in the quality and delivery of acute care services (albeit unequally across the country) and it's access and affordability, has resulted in an large increase in the number of such individuals who are surviving the acute care, but with significant disabilities. Thus, the need and access to a well-structured, early and comprehensive rehabilitation is being felt very acutely. However, the struggle to deliver these complex acute care services and 'saving lives' is consuming most of the healthcare industry's time that they just don't have the additional time, inclination, energy or bandwidth to set up and deliver these rehabilitation services to those who survived but remained disabled. The obscene amounts of money that is being spent (by the government, public and family members) on just maintaining such disabled patients is actually unfathomable.
Neurological Physiotherapy
Location: Radisson Narita Hotel
Session Introduction
St. Dominic College of Asia, Philippines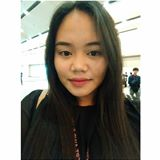 Biography:
5th year in Bachelor of Science and Physical Therapy in St. Dominic College of Asia Imus, Cavite, Philippines.
Abstract:
Introduction: Memory Foam molds to the body in response to heat and pressure, distributing body weight evenly.It conform to the body and distribute the weight in way that allows the entire body to be supported. The shoe Insole is a removable shoe insert that worn in a shoe for warmth to improve the fit. Foot pain is a conditions may due to inflammation involving any of the bones, ligaments or tendons in the foot , and also due to prolong standing and walking The utilization of Memory foam insole(MFI) as a shoe modification for people suffering for foot pain,when using it as an insoles it returns to its original shapes when you apply a force since its elastic and quickly molds to your unique contours. Your weight distribution on your foot spead more evenly and the pressure is relieve on places as well.
Objective: To decrease foot pain for atletes that engage in track and field events improve performance , and prevent further foot debilitaing condition that hinder their activities of daily livings.
Methods: The method used is true-experimental and purposive sampling. The T-test is used to test the significant difference between two variable means .The first group will be wearing the memory foam insole (MFI) as insole the second group used an ordinary foam insole(OFI) and both groups is also use regular commeciallly available insoles(CAI) for another ten days for atleast four hours a day.The collection of data are done every other day.. The researchers use the Modified Foot Function Index (MFFI)for evaluation of foot pain.
Results: The MFFI demostrates that MFI, OFI and CAI has mean average of 1.5 , 1.95 and 2.12 respectively with the one-tailed critical t-value of 1.83 at a 0.05 level of significance and a degree of freedom of 9.
Conclusion: There is a significant difference on using the MFI to CAI with a t-stat values for Foot Pain (2.43), therefore the null Hypothesis is rejected And for MFI as to to OFI a T stat value of foot pain( 1.71) The Null hypothesis is accepted This shows evidence thatMFI is effective in decreasingfoot pain as to CAI .
University of Murcia, Spain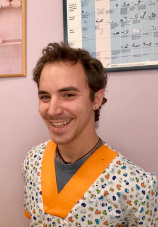 Biography:
Galaad Torró Ferrero is a PhD candidate at the University of Murcia and a member of the early Intervention research team of this same University. As a member of this team he focuses his work on neonatal research and more specifically on bronchodysplasia, developmental delay, osteopenia and orofacial problems of preterm infants. He works in the Neonatal Intensive Care Unit and the Neonatal Intermediate Care Unit of the "Virgen de la Arrixaca" Hospital and works as a Physiotherapist at Early Intervention Center of Lorca City Council.
Abstract:
Neonatal Physiotherapy is an area of Pediatric Physiotherapy, whose intervention framework covers, mainly, the first month of life. The physiotherapists who develop their work in the Neonatal Intensive Care Units and the neonatal intermediate care units require a specific training that demands to reach the necessary competences to safely and effectively fulfill their intervention; and understand the impact of different neonatal conditions on the motor development of the child. It is estimated that around fifteen million preterm infants are born in the world every year. If
we take into account the increase of prematurely born children who survive, thanks to the evolution of neonatal care, and that the frequency of appearance of motor and respiratory sequelae described in them remains constant (due to high morbidity), it is important, from the health, social and economic point of view, put into practice strategies that can improve the evolution of these children. In this regard, the development of physiotherapy treatments aimed at preterm infants from a preventive and assistance perspective is fundamental to reduce to minimum the consequences of motor, respiratory and orofacial risk factors, etc.
In order to contribute to the maturation of fundamental functions such as breathing, suction and swallowing; promote the motor development of the newborn; treat the different pathologies and injuries; and provide guidance and support to parents. Neonatal physiotherapists develop specific functions; such as their identification evaluation and intervention. In addition, coordination functions, with the rest of the interdisciplinary team, and research as fundamental basis.
Brasil University, Brazil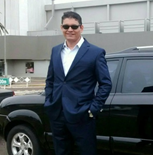 Biography:
Cristiano Miranda, Bachelor in Physiotherapy, Ulbra Canoas RS / Brasil University, Brazil.
Abstract:
Aim:
Currently, the incidence of neurological pathologies presents an important social aspect to be addressed by several specialties in the health area. Individuals with these dysfunctions reveal physical consequences, influencing independence issues related to daily activities.
This extension project aims at physiotherapeutic attention to patients with neurological pathologies and their family caregivers, comprising the needy community of the municipality of Canoas, Rio Grande do Sul - Brazil, as well as neighboring municipalities.
Learning does not happen, if the one who is involved in the process does not recognize the uniqueness or is aware of the problem that presents itself and the subject is the one who must produce the sense of experience, and then determine it from his thoughts and actions as if will give the learning. Therefore, it becomes fundamental to train and promote training processes for academics.
Objectives:
1) To offer to the patients with neurological pathologies, physiotherapeutic care;
2) To offer to the next of kin of the patients participating in the project, guidelines for patient handling;
3) To offer to the students of the Ultras Physical Therapy course, Canoas campus, learning with the practical approach of the patients.
4) Empowering the teaching, research and extension triad through the production of low cost equipment that will assist patients with neuro functional disorders and their caregivers in the rehabilitation and care processes of these.
The population covered is composed of patients with neurological pathologies of the community and their relatives who seek the clinical school of Physical Therapy of Ulbra, Canoas campus. Physical therapy visits occur weekly. Physiotherapeutic sessions consist of manual techniques taught to undergraduate students during the regular classes of Physical Therapy and, when necessary, in the production of low cost equipment (using PVC pipes, foams and recyclables) for patients. After the visits, patients' cases are duly discussed between teachers and students involved in the project.
Results:
Community Physiotherapy in Childhood:
The project provides physiotherapeutic care to infants and children, from newborns to 12 years old, referred by the University Hospital, Basic Health Units and / or by the community. Physiotherapy students attend to infants and children, with teacher supervision, providing extension activity in Paediatric and Neuropediatric Physiotherapy at the level of secondary and tertiary prevention and health education to infants, children and their families, as well as the role of the physiotherapist in the attention to childhood, generating knowledge and experience to detect early, to evaluate and to treat from the physiotherapeutic point of view patients with alterations in neuro psychomotor development.
Manila Central University, Philippines
Time : 09:00-09.30

Biography:
Mr. Dexter Sotto, 5th year student of BS in Physical Therapy, Manila Central University, Caloocan City, Philippines
Abstract:
The aim of this study is to determine the effect of the core to upper extremity performance among weight lifters. That is by strengthening the core to improve upper extremity performance. The research is composed of two groups: the experimental group (n=8) and the control group (n=8). Both groups comprised of neophyte weight lifters, male, ages 18-40 y/o, and with maximum gym training of at least two months. The experimental group underwent JPCSE training while the control group did not. Results from measuring the participants' grip strength and muscle bulk were compared to determine any significant difference. In both groups, muscle bulk measurement showed no significant difference between pretest and posttest but with the grip strength measurement, difference between pretest and posttest showed a significant difference. Therefore, the researchers conclude that promoting core stabilization does not improve upper extremity performance among weight lifters but rather improves grip strength in both hands.
Introduction/Background of the study:
Weight lifting is a sport that includes lifting heavy weights in order to increase muscle strength. The program is based on 5 levels. The protocol enhances dynamic postural control by emphasizing eccentric and isometric muscle actions. According to their study, core stabilization program incorporates the skill components necessary for the effective performance.
University of Nottingham, UK
Biography:
Arun Kumar is an experienced mixed methods Research Fellow with a background in statistics and health services research. Over the past 10 years, Arun has successfully worked on a range of large multicenter community and primary care trials, qualitative studies and systematic reviews. His research has primarily focused on the development and implementation of primary care interventions, patient experience and service evaluation. Arun has successfully collaborated with an international team, assisting with the meta-analyses, leading on the drafting of the review and translating the research findings into evidence-based strategies to reduce fear of falling in older people.
Abstract:
Objective: To determine the effect of exercise interventions on fear of falling in community-living people aged ≥65 years.
Design: Systematic review and meta-analysis. Bibliographic databases, trial registers and other sources were searched for randomised or quasi-randomised trials. Data were independently extracted by pairs of reviewers using a standard form.
Results: Thirty trials (2878 participants) reported 36 interventions (Tai Chi and yoga (n=9); balance training (n=19); strength and resistance training (n=8)). The risk of bias was low in few trials. Most studies were from high income countries (Australia=8, USA=7). Intervention periods (<12 weeks=22; 13-26 weeks=7; >26 weeks=7) and exercise frequency (1-3 times/week=32; ≥4 times/week=4) varied between studies. Fear of falling was measured by single-item questions (7) and scales measuring falls efficacy (14), balance confidence (9) and concern or worry about falling (2). Meta-analyses showed a small to moderate effect of exercise interventions on reducing fear of falling immediately post intervention (standardised mean difference (SMD) 0.37, 95% CI 0.18, 0.56; 24 studies; low quality evidence). There was a small, but not statistically significant effect in the longer term (<6 months (SMD 0.17, 95% CI -0.05, 0.38 (four studies) and ≥ 6 months post intervention SMD 0.20, 95% CI -0.01, 0.41 (three studies)).
Conclusions: Exercise interventions probably reduce fear of falling to a small to moderate degree immediately post-intervention in community-living older people. The high risk of bias in most included trials suggests findings should be interpreted with caution. High quality trials are needed to strengthen the evidence base in this area.
Biography:
Vince Lawrence R. Garcia, 4th year BSPT in SDCA.
Abstract:
Introduction: Upper Crossed Syndrome (UCS) is the weakening and lengthening of the posterior upper back and neck muscles and the tightening and shortening of the opposing anterior pectoral (chest) and neck muscles. With this syndrome the, the deep neck flexors are weak, as are the rhomboids, serratus anterior, and often the lower trapezius muscles, opposite to these weak muscles are tight pectoralis major and minor, along with upper trapezius and levator scapulae. The Modified Schroth Method (MSM) is a conservative treatment originally designed in treating scoliosis, it is a three dimensional approach to elongate the trunk and correct imbalances of the spine. This method is composed of specific exercises that are designed uniquely to help stabilize and correct scoliosis.
Methodology: This study utilized Quasi-Experimental using a purposive sampling technique was conducted in 20 students in Saint Dominic College of Asia. The 20 respondents receive Modified Schroth Method. There are 15 treatment sessions, for 45 minutes in each session for 5 weeks. Interventions were measure using numerical pain scale and Neck Disability Index (NDI) Reading Section for pre assessment and post assessment result.
Results: Using the NDI Reading Section on the pre-test and post-test result a means scores of 70 % with because of moderate pain in my neck followed 25% with moderate neck pain in my neck followed by 5% with slight pain in my neck on pre-test and 30% with slight pain in my neck and moderate pain in my neck followed by 20 % with because of moderate pain in my neck and 15% with has no pain in my neck and 5% with severe pain in my neck on post-test.
Conclusion: After 15 treatment sessions, the researchers concluded that the MSM intervention is effective in improving reading habit among the selected students of Saint Dominic College of Asia.
Biography:
Pesteruwelianaralalge Shashika Claris Miranda Cooray is a undergraduate student of Department of Allied Health Sciences, Faculty of Medicine, University of Colombo, Sri Lanka: completed this study as my undergraduate research under the supervision of Dr. R. Dissanayake , Lecturer, Department of Pediatrics, Faculty of Medicine, University of Colombo, Sri Lanka.
Abstract:
OBJECTIVE
To investigate the influence of flexible flat foot on Agility, Speed, Balance & Flexibility of school Netball players of Western Province, Sri Lanka.
METHODOLOGY
A retrospective cohort study was conducted among 80 school netball players (40- Flat feet (Exposure), 40- Normal feet (Non-exposure) of Western Province, Sri Lanka. Players who have been playing netball less than 1 year, exposed to surgery within past six months and with any medical conditions or disabilities other than flatfoot deformity was excluded from study. Consecutive sampling was used until the required sample was completed. Clarke's angle (using goniometer) was measured using foot prints to determine flatness of foot and subjects were chosen to groups by Clarke's angle value (one/both feet <310 - flatfeet group, both feet between 320-410- normal feet) : Subjects with Clarke's angle >410 were excluded from study. And Height (using stadiometer) and weight (using electronic weighting scale) of subjects were measured to calculate BMI [BMI= Height2 (cm) 2 / Weight (kg)]. Agility, Speed, Balance & Flexibility of netball players were measured by using 505- agility test, 20m sprint speed test, Standing stroke test and ankle flexibility test respectively. (Stopwatch and meter ruler was used).
Ethical clearance for this study was obtained from Ethics Review Committee of; faculty of Medicine, University of Colombo. Independent Sample T- test was used to analyze data.Unilateral balance results was analyzed using foot type of same side.
RESULTS
Exposure group showed higher mean BMI (22.50±5.06) value compared to the Non-exposure group mean BMI (19.80±2.39) value and that difference were significant. (p<0.01). Exposure group mean Agility timing (4.92±0.93) was higher than Non-exposure group mean agility (4.34±0.99): p<0.01. Exposure group mean speed timing (4.54±1.26) was higher than Non-exposure group mean speed timing (4.32±0.39): p=0.30. Balance of Non-exposure group was higher than Exposure group in both sides. Right side: Non-exposure group (n= 48): mean (7.57±6.68), Exposure group (n=32): mean (5.46±2.74): p=0.09. Left side: Non-exposure group (n=49): mean (8.05±8.98), Exposure group (n=31): mean (5.36±3.38): p=0.06. Non-exposure group mean Flexibility (18.86±3.32) was higher than Exposure group mean Flexibility (15.99±3.73): p<0.01.
CONCLUSION
Foot arch height reduces with increasing BMI. Flexible flatfoot effect Agility and Flexibility of school Netball Players. But not the Speed and Balance.
Geroge Washington University, USA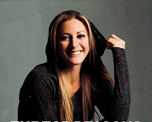 Biography:
Julie Rammal, founder of JSport and the holistic fitness movement, International Holistic Trainer, Speaker & Influencer, writer, consultant and founder of the world's first holistic fitnewss dvd: In Light Of Change. She has inspired thousands worldwide on the power of holistic fitness. Having trained numerous VIP & celebrities, she is widely known for her holistic approach towards understanding and assisting the body and mind in just three energy-fuelled sessions. Her work has been published in: Yahoo Finance, Khaleej Times, Gulf times, USA press, and seen on MTV, Future TV, NBN and multiple more press worldwide.
JSport's latest innovations are privately organized retreats for vip's with Julie to change their lives, body, and mind, Julie's Fitness DVDs, new youtube channel. For bookings www.jsport.co
Abstract:
Julie Rammal, Founder of the Holistic Movement, Creator of world's first holistic fitness dvd and YouTube channel, International Speaker, Writer and trainer shares the power of holistic fitness and the methodology behind protecting the human being specie in an era where we are becoming transhuman.
Rammal has trained numerous Arab celebrities, Royal family, VIP clients and changed the lives of many who were injured, have stored trauma, pain, or just want to regain balance in their body, mind and soul. The creation of the holistic fitness methodology communicates therapeutically with the body in a language that the body understands by following a simple formula. Its' exercises, movement patterns can change one's mood instantly, remove pain, blockages, re-program and re-structure the human body, mind and spirit.
The power of the holistic movement is the future of where medicine connects with exercise to create a happy, energized, and feeling younger individual.
She states that, "Your body is an empire, and when you are connected to you, you can achieve miracles." It speaks a language that we are failing to listen to and as a result our society is facing an increase in unbalanced: body, mind and spirit. As a result, the rapid increase and dis-connection from nature has started the evolution of the human specie to soon become trans human.
The College at Brockport, New York City

Biography:
Ph.D Oregon State University, In Human Performance, Emphasis in Movement Studies in Disabilities. Minor in Special Education. Language: American Sign Language. M.S., University of Wisconsin La Crosse, Special Physical Education. B.S. West Chester University, Health and Physical Education with a concentration in Adapted Physical Education.
Abstract:
A sports camp for children with visual impairments, blindness, or deaf blindness at the College at Brockport in 1996. Since then we have served over 1,200 children with visual impairments. We have trained over 1,500 professional preparation students on how to teach children with visual impairments.
The Camp Abilities model has been adopted in over 19 states, one territory, and six countries. Several thousand children and thousands of university professional preparation students have been trained to teach children with visual impairments due to this program. Each year two graduate students on the Camp Abilities grant learn how to plan and implement a Camp and many have graduated and started camps around the US.
Successes have included features on HBO, CNN, and The Sunday Morning Today Show. Many of our athletes have joined their after school sports teams, college sports teams and we even have some campers go on to be Paralympians such as Martha Ruether (2016 in Rio!)